ERT is a forum for CEOs and Chairs of leading companies of European parentage in the industrial and technological sector, who share the values of freedom, tolerance, equality and openness.
ERT Membership is individual, not corporate, and is by invitation only. Our Members are united by a vision for a strong, open and competitive Europe, as a driver for inclusive growth and sustainable prosperity.
We are committed to playing our part in strengthening Europe's place in the world.
Chair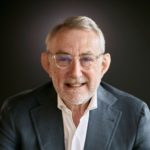 Jean-François van Boxmeer
Vodafone Group
United Kingdom
Jean-François van Boxmeer is Chairman of Vodafone Group plc, a Non-Executive Director and Chair of the Nominations Committee.
Prior to joining Vodafone in 2020, he was Chairman of the Executive Board and Chief Executive Officer of Heineken N.V. for a period of 15 years (from 2005 to June 2020).
He joined Heineken N.V. in 1984 as a trainee in production, sales and administration in the Netherlands. He moved to Africa in 1987 in Sales and Marketing roles, first in Rwanda and then in the Democratic Republic Congo (DRC). He was appointed General Manager of the DRC operation in 1993.
In 1996 he returned to Europe to become President & General Manager of Zywiec S.A. in Poland, and in 2000 he was appointed Managing Director of Heineken Italia. In 2001 he joined the Executive Board of the Heineken Group, with worldwide responsibility for supply chain and technical services, as well as the operating businesses in North-West Europe, Sub-Saharan Africa and Central and Eastern Europe.
After his appointment as Chairman of the Executive Board and Chief Executive Officer in 2005, Jean-François was to oversee a period of significant growth with the company consolidating its position as the most geographically diverse brewer in the world, the largest in Europe and the second largest globally.
Jean-François joined the Board of Mondelez International Inc. (formerly Kraft Foods Inc.) as an Independent Director in 2010 and has served as its Lead Director since 2020.
He is a member of the Shareholders Committee of Henkel AG & Co. KGaA in Germany since 2013 and is non-executive Director at Heineken Holding N.V. since 2020.
In 2005, he became a Member of the European Round Table for Industry (ERT) and served as its Vice-Chair from 2016 to mid-2020.
He is also Chairman of the Board of Directors of De Nationale Opera & Ballet in Amsterdam.
Jean-François studied at the Facultés Universitaires Notre Dame de la Paix S.J. in Namur (Belgium) and obtained a Masters in Economics in 1984.
Vice-Chair
Nancy McKinstry
Wolters Kluwer
The Netherlands
Nancy McKinstry (United States, 1959) is Chief Executive Officer and Chair of the Executive Board of Wolters Kluwer since September 1, 2003, and Member of the Executive Board since June 1, 2001.
Before assuming her present position in 2003, Ms McKinstry gained more than a decade of experience at Wolters Kluwer and its operating companies in North America. She previously served as CEO of Wolters Kluwer's operations in North America. She also was President and CEO of Legal Information Services, currently part of Wolters Kluwer's Governance, Risk & Compliance division. Earlier, Ms McKinstry held product management positions with CCH INCORPORATED, part of Wolters Kluwer's Tax & Accounting division since 1995.
Early in her career, she held management positions with Booz & Company (formerly Booz Allen Hamilton), an international management-consulting firm, where she focused on assignments in the media and technology industries.
Ms McKinstry is a member of the Board of Directors of professional services company Accenture, healthcare company Abbott and of executive search company Russell Reynolds Associates. She is also a member of the European Round Table for Industry (ERT) and of the Board of Overseers of Columbia Business School.
Ms McKinstry has repeatedly been included in leading lists of business media as one of the most powerful women in business. She is among Fortune International Most Powerful Women in Business list and she is included in the HBR Best-Performing CEOs in the World for 2019.
Ms McKinstry earned her MBA in Finance and Marketing from Columbia University, New York, where she graduated Beta Gamma Sigma and a Bachelor of Arts degree in Economics from the University of Rhode Island, Kingston, where she graduated Phi Beta Kappa. In May 2005, she was awarded the honorary degree of Doctor of Laws by the University of Rhode Island in recognition of her contributions to business.
Dimitri Papalexopoulos
TITAN Cement
Greece
Dimitri Papalexopoulos is Chairman of TITAN Cement Group, an international cement and building materials producer active since 1902. TITAN aspires to combine an entrepreneurial spirit and operating excellence, with respect for people, society and the environment.
TITAN directly employs 5,500 people, operates production facilities in 10 countries on four continents and is commercially active in many more. The Group seeks an active role in the commons, both on a local and a global scale. Among other collaborations, TITAN is an active member of the WBCSD, was the first company in Greece and among the first 500 global signatories of the United Nations Global Compact.
A firm believer in the European project, Dimitri serves as Vice-Chairman of the European Round Table for Industry (ERT) since November 2018 and is a Member of its Steering Committee and Chair of the Energy Transition & Climate Change Committee. At the same time, he is Chairman of the Board of the Hellenic Federation of Enterprises (SEV), and sits on the Board of the Foundation for Economic and Industrial Research (IOBE), the Hellenic Foundation for European and Foreign Policy (ELIAMEP) and Endeavor Greece
Prior to joining TITAN in 1989, he was a consultant for McKinsey & Company in New York and Munich.
Dimitri holds an MSc in Electrical Engineering from the Swiss Federal Institute of Technology (ETHZ) and an MBA from Harvard Business School, and speaks Greek, English, French and German.
He is married and has three children.