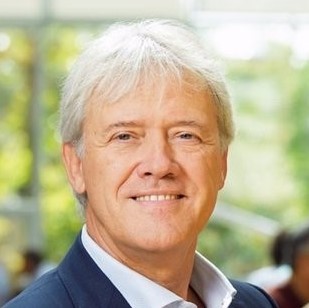 Peter Wennink
ASML
The Netherlands
Peter Wennink was appointed President and CEO of ASML on July 1, 2013. He joined the company in 1999 as Executive Vice President, Chief Financial Officer and as a member of the Board of Management.
Peter has an extensive background in business and finance. Prior to ASML, he worked as a partner at Deloitte Accountants where he specialized in high technology with an emphasis on the semiconductor equipment industry.
In addition to his position at ASML, Peter is a member of the Netherlands Institute of Registered Accountants. He is Board Member of the Captains of Industry Eindhoven Region, Board Member of FME (Federatie Voor de Metaal-nl Electrotechnische Industrie), Chairman of the Supervisory Board of the Technical University Eindhoven, Member of the Exchange Council of Euronext, Council member of Topconsortium voor 'Kennis en Innovatie' (High Tech Systems & Materialen) TKI HTS&M, Member of the Circle of Influence of Startup Delta.