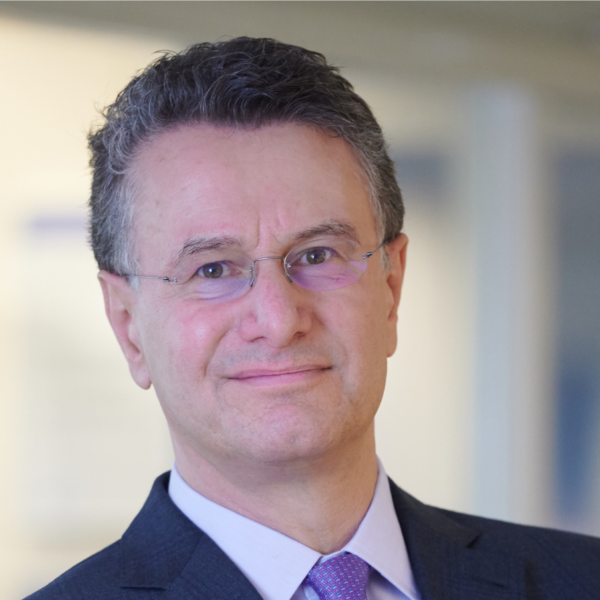 Dimitri Papalexopoulos
TITAN Cement
Greece
Dimitri Papalexopoulos is Chairman of the Executive Committee of TITAN Cement Group, an international cement and building materials producer active since 1902. TITAN aspires to combine an entrepreneurial spirit and operating excellence, with respect for people, society and the environment.
TITAN directly employs 5,500 people, operates production facilities in 10 countries on four continents and is commercially active in many more. The Group seeks an active role in the commons, both on a local and a global scale. Among other collaborations, TITAN is an active member of the WBCSD, was the first company in Greece and among the first 500 global signatories of the United Nations Global Compact.
A firm believer in the European project, Dimitri serves as Vice-Chairman of the European Round Table for Industry (ERT) since November 2018 and is a Member of its Steering Committee and Chair of the Energy Transition & Climate Change Committee. At the same time, he is Chairman of the Board of the Hellenic Federation of Enterprises (SEV), and sits on the Board of the Foundation for Economic and Industrial Research (IOBE), the Hellenic Foundation for European and Foreign Policy (ELIAMEP) and Endeavor Greece
Prior to joining TITAN in 1989, he was a consultant for McKinsey & Company in New York and Munich.
Dimitri holds an MSc in Electrical Engineering from the Swiss Federal Institute of Technology (ETHZ) and an MBA from Harvard Business School, and speaks Greek, English, French and German.
He is married and has three children.